Digital Books
Paintings
Animations
Graphic Organizers
Comics
Digital Worksheets
One tool, unlimited uses!
Simplify your life with one tool for students to share their ideas, imagination, and understanding through their writing, art, voice, and video.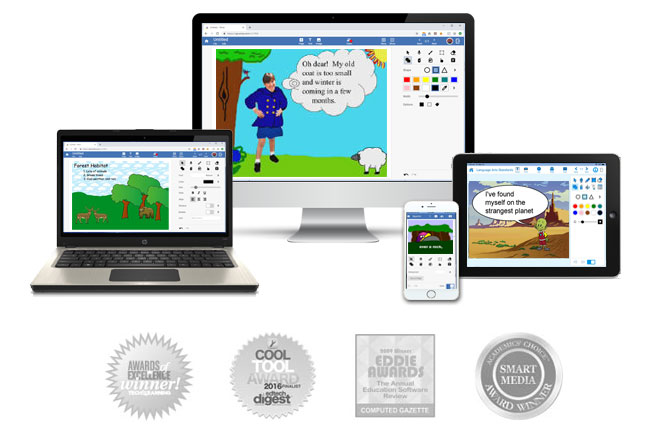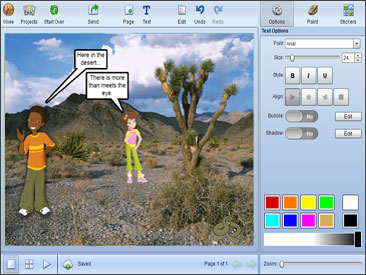 "Wixie is a great tool for my students to showcase their learning by creating original digital projects, which can be easily shared with their teacher, classmates, and family members. It is a unique program that allows students to access all 4 C's, is highly engaging, and most of all FUN! My students cannot wait to log in to Wixie and ask about it all the time!"
Dr. Monica Winkler
Buffalo Trail Elementary, CO
Students show what they know
Wixie gives students powerful tools to create projects that encourage critical thinking and build creativity and communication skills.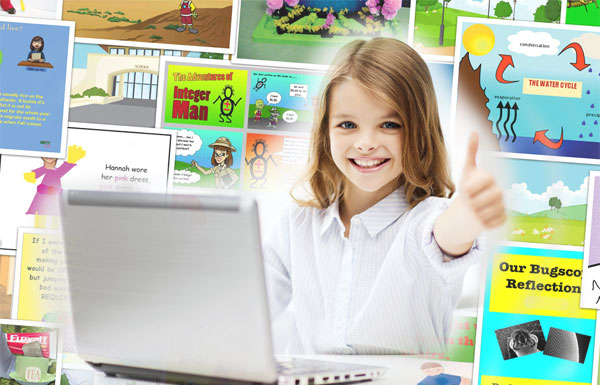 Flexible from the start
Start projects from a blank page, template, uploaded file, or image from your camera.
Powerful authoring tools
Combine text, voice, and video with original art and images onto a single page, or as linear and non-linear multi-page projects.
Work in teams
Collaborate in real time to capitalize on the strengths of your team and work together to meet challenges.
Capture media
Add images, videos, and voice narration using your device's camera and microphone.
Text-to-speech
Listen to your writing, the content on a page, or the instructions for a project.
Dictation
Speak your text and focus on content understanding while writing and typing skills are still emerging.
Digital sharing options
Share projects as a url, a video, an animated GIF, an image, an eBook, or a PDF.
Print publishing
Publish your work as comics, trading cards, foldable booklets and more.
"I have been using Wixie in the classroom for many years. What I appreciate most is the time and thoughtfulness that they put into responding to the needs and ideas of teachers and their students. With each year, Wixie continues to improve, innovate, and become more user friendly and accessible. Even better, whenever we have a tech challenge, their team is responsive and supportive within a minimal amount of time."
Noelani Ogasawara
UCLA Lab School, CA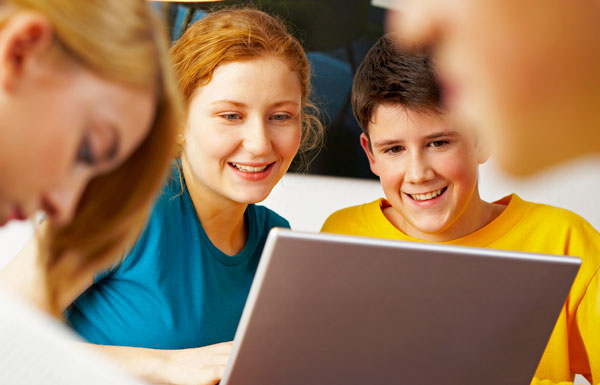 Tools for creative teaching
Wixie helps teachers plan, implement, and evaluate student work. Teachers can manage assignments, provide feedback, and assess student work.
Wixie 101
Get started quickly with a training center full of instructional videos, how-to's and curriculum guides.
Lesson library
Easily integrate Wixie with hundreds of lessons plans organized by curriculum and grade level.
Join student projects
Jump into any student project to help provide feedback and guide students as needed.
Inspect projects
Review every action students have taken in a project, see which students contributed to group work, and restore accidentally deleted pages.
Showcase student work
Collect student work into one Wixie page or project to share with students and families.
Manage learning
Create assignments and easily access student work to view, provide feedback, and evaluate student work.
Upload worksheets
Upload images and PDF worksheets to easily turn them into interactive assignments for students.
Share and create classes
Free yourself from the constraints of your SIS! Create custom classes of students and teachers and share classes with other staff.
Control available features
Control Wixie functions at the district, school, class, user, and project level. Choose from over 50 controls including theme, default font, dictation, collaboration options and more.
Magic images
Create templates with "magic" images that change when you use them, like probability spinners and random number generators.
Integrate with your LMS
Brightspace
You can add a link to a Wixie template to assignments in Brightspace. Students complete the work in Wixie, and then add a link to their project in the assignment submission.
Canvas
You can add Wixie templates to Canvas assignments. Students complete the work and submit the project from Wixie. Then, you can grade the project in Speedgrader.
Google Classroom
Create Google Classroom assignments from Wixie. Students open the link in Google Classroom, complete their work, and submit the project back to Google Classroom for grading.
Students are using Wixie to bring their words, their voice, and their art to the curriculum.